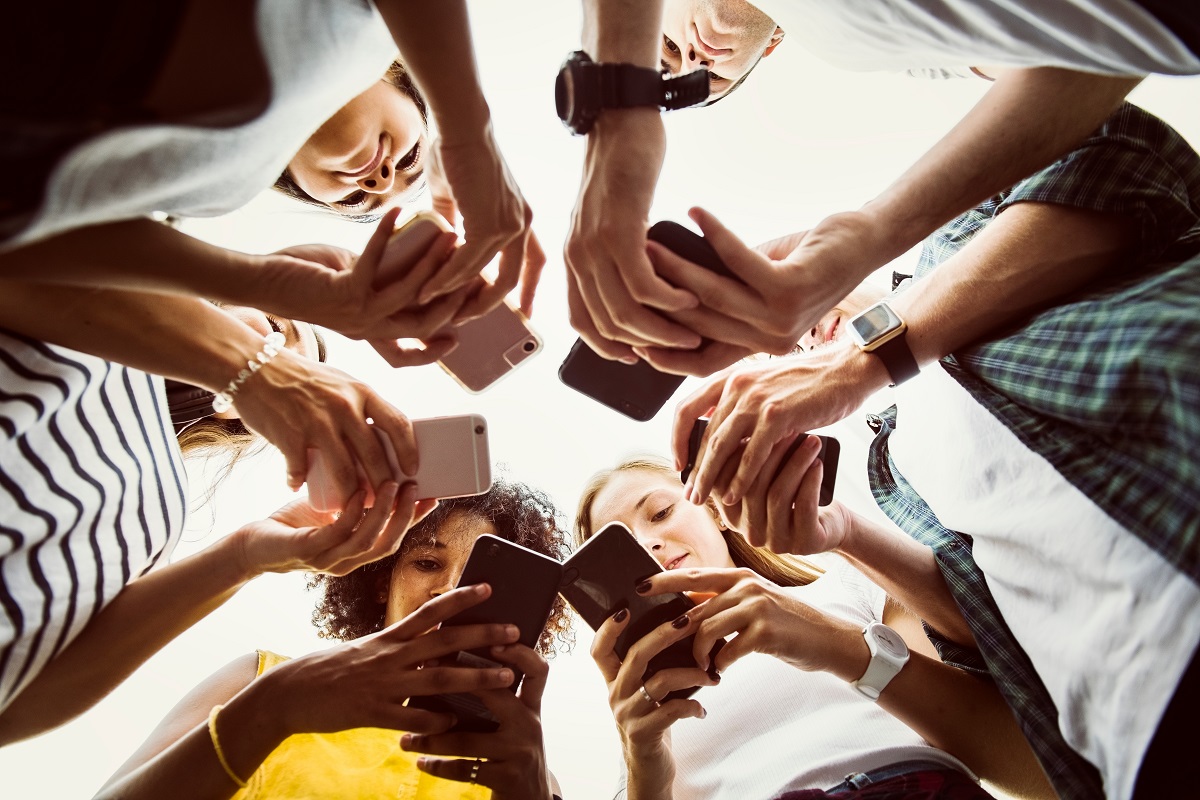 Technology and the Internet play an important role in the lives of children and teenagers for educational, entertainment and social purposes. Regardless of the many benefits of using the internet, it is important to remember that this environment can present many dangers, especially when the individuals navigating it are young, inexperienced and know very little about cybercrime. The Safer Internet Day, celebrated this year on the 8th February, is critical to recognise the cyberthreats faced by minors in their daily online activities. This day highlights the need to educate children and teens on the risks they can encounter in the digital world, in order to create a safer environment for them to navigate. It also gives parents and guardians the opportunity to educate themselves on the ever-changing cyberthreat landscape, to understand how to protect their children from harm.
Disclosing important information
Social media platforms, online games with built-in messaging features, and messaging platforms are extremely popular among children and teenagers, to talk to friends, family, and to make new acquaintances. On these platforms it can be easy for young people to share more information than they should. Answering seemingly innocent questions like "what is your favourite colour?" or "what is the name of your first pet?" could result in cybercriminals learning the answers to the security questions typically used to access important accounts. In worst case scenarios, divulging personally identifiable information could result in children and teenagers falling victim to identity theft, with bad actors using the information gathered to apply for loans and government benefits, or to commit fraudulent activity. Having a conversation with children and teenagers on what information should not be disclosed online, to both strangers and acquaintances, can help keep children and families safe. It is important to teach children that no one should be asking for information like their passwords, their parents' credit card numbers, their home address, and very specific questions like the name of their first pet or favourite teacher.
Phishing
Cybercriminals increasingly target children and teens in phishing campaigns, as they are less likely to recognise the attack and more likely to trust people. Phishing attempts are made through email or through messaging platforms, known as smishing, to try to get access to sensitive data or get children and teenagers to click on malicious links or attachments. Cybercriminals can even collect information on children, for instance their friends' names, to make the malicious emails or messages seem more credible. Children and teenagers should be taught to avoid clicking on attachments and links sent by unknown sources, and to be wary of messages seemingly coming from their friends but that appear to be impersonal, or to have weird punctuation and many typos. It is recommended to show children and teenagers how to check their email, and some examples of malicious emails, which could help them to recognise phishing attempts in the future. Teach children to be wary of messages and emails claiming that their accounts will be locked if they don't take action, or that they need to reinsert their credentials, as these tactics are often used by cybercriminals to steal accounts' passwords. This could result in children and teenagers getting locked out of their social media or online game accounts that they put great care in building. Cybercriminals can then use these accounts to send out spam and initiate other phishing campaigns, and can even steal credit card information linked to gaming accounts.
Malware
When children and teenagers click on the malicious links sent by cybercriminals, typically via phishing attacks, they can unknowingly infect their own, or their parents' device with malware. Another tactic used by cybercriminals is to trick children and teenagers into downloading games that actually hide malicious code, or to click links that appear to offer special features for online games like free coins, skins and upgrades. Once the link is clicked, the device is infected with malware that can be programmed to steal sensitive information like online banking details and passwords. Bad actors know that minors often use their parents' computers and laptops, and that they could therefore collect important information by infecting these devices. Malware can also be distributed through links in direct messages or chats on social media platforms, online games, and in the comment sections of video streaming services. As already mentioned, it is critical to teach children not to click unknown links, however having a comprehensive antivirus protection software is essential to prevent malware and viruses from infecting devices.
Scams
Children and teenagers can be targeted for online scams by cybercriminals. These scams typically involve offering minors free things, like free access to games and special features in return for information like parents' credit card details, or making children believe they have won special prizes in contests, in order to collect their personal information. The risk of children and teenagers falling for scams can be reduced by changing the settings of social media platforms and online game chats to allow only known friends to contact children and teenagers. It is also worth reminding minors to be wary of things that come for free, as if an offer seems too good to be true, then it probably is. Children and teenagers should always be reminded that they can ask trusted adults for advice in assessing whether an offer is legitimate or not, and that they should always check with parents and guardians before making purchases online.

Cybercriminals are always looking for new ways to carry out their criminal activity online. It is recommended for parents and guardians to take some time to familiarise themselves with the online platforms used by their children and teenagers, in order to assess potential threats and take precautions. Parental control options can be set on the devices used by children and teenagers, on web browsers, and on specific apps and websites to keep the internet experience safe. This feature can limit what children and teenagers can look for online, filter and block specific content, impose time limits on internet use, keep track of what the device is being used for, and limit who kids can get in contact with. Adults should also take some time to teach their children the importance of using strong unique passwords to keep their accounts safe, and help them use a password manager and multi-factor authentication for more security. In addition, as mentioned above, keeping devices up to date with the latest software and security patches, and having a comprehensive antivirus software can help keep devices and important information safe. As children and teenagers spend more and more hours on the internet, it is essential to take the time to teach them about online safety and the basics of cyber hygiene, just as we would warn them and protect them from threats in the physical world.

Reference list:
https://www.childline.org.uk/info-advice/bullying-abuse-safety/online-mobile-safety/staying-safe-online/
https://www.commonsensemedia.org/blog/parents-ultimate-guide-to-parental-controls
https://proprivacy.com/guides/internet-safety#
https://www.saferinternetday.org/en-GB/about
https://staysafeonline.org/blog/social-cyber-threats-facing-children-teens-2018/
https://www.nspcc.org.uk/keeping-children-safe/online-safety/talking-child-online-safety/